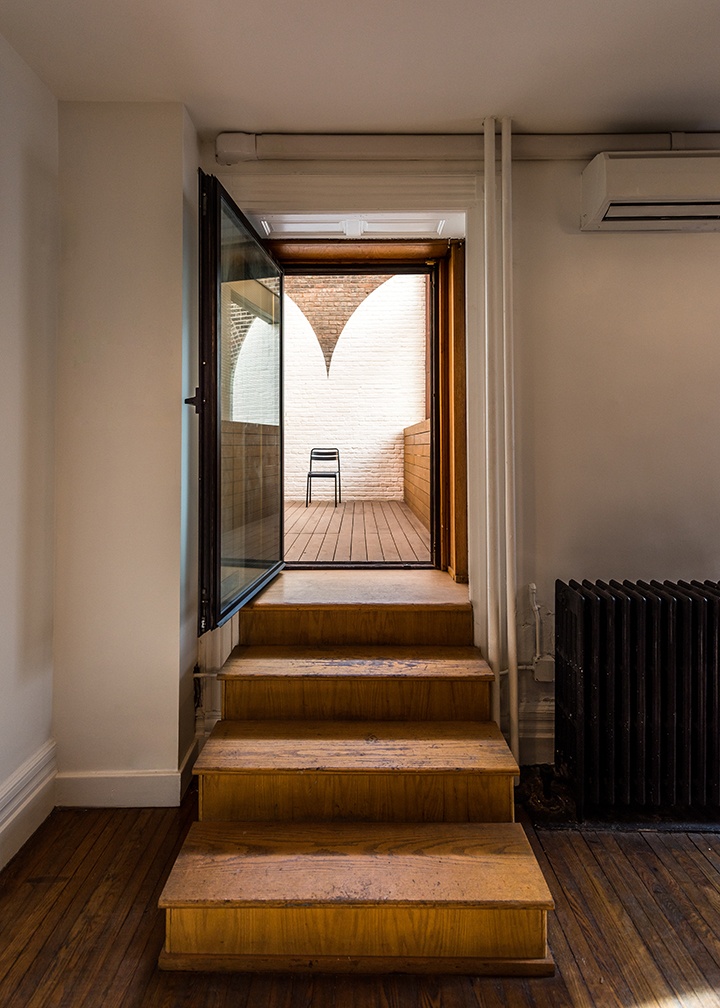 This project for the Robert Rauschenberg Foundation arose from an opportunity to make improvements while addressing necessary repairs to an outdoor space. Conceived of as an extension of the adjacent office it is a place of work and of relaxation, for an individual or a small group.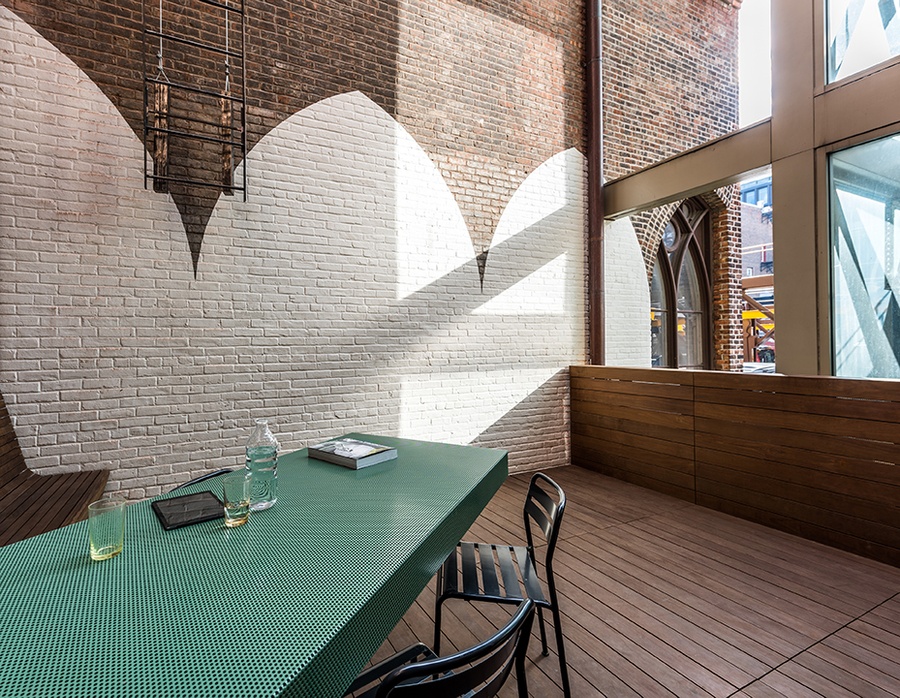 The profile of an old chapel window – cut and modified into an incomplete shape by an alteration nearly a century ago – was extended across the brick to clarify the space and give it form.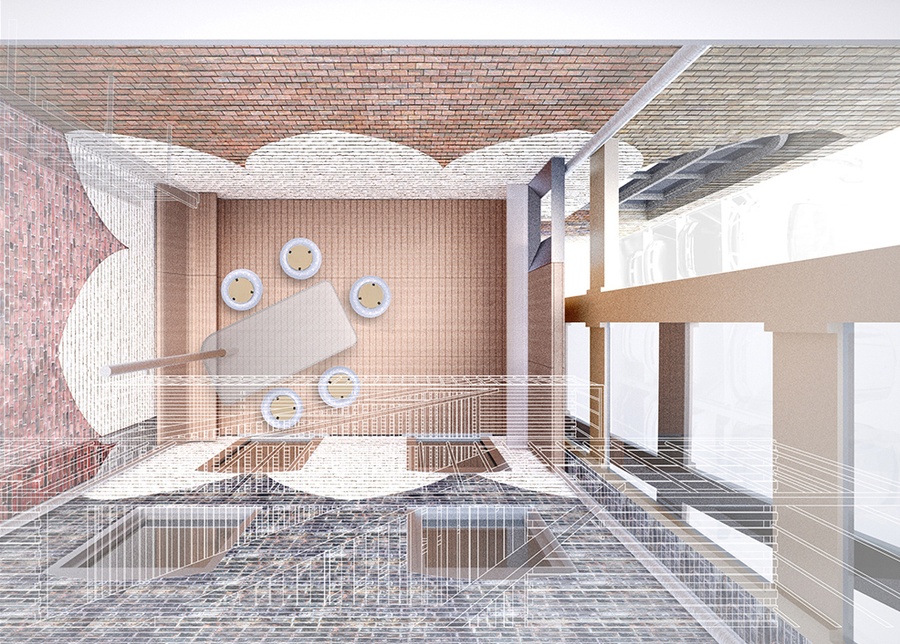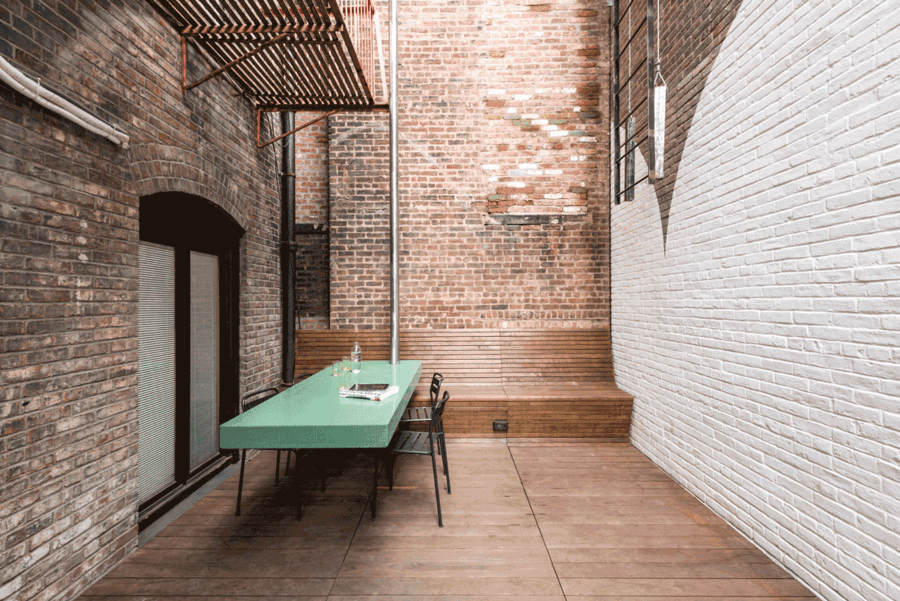 The pole from a disused spiral stair was stripped down to support a new cantilevered table for the space: the Rotable. This rotating work surface docks into a built-in bench to be used banquet-style or swivels out to form a group meeting table.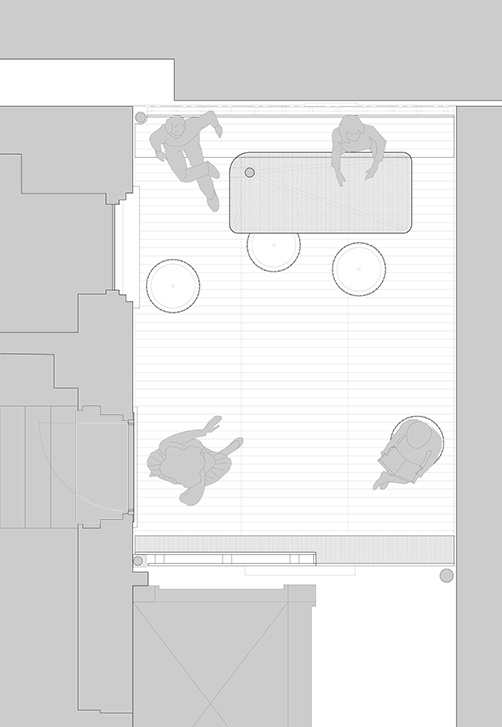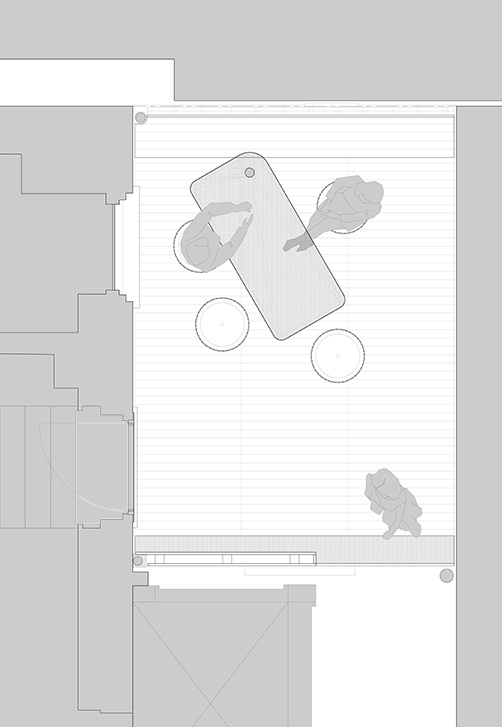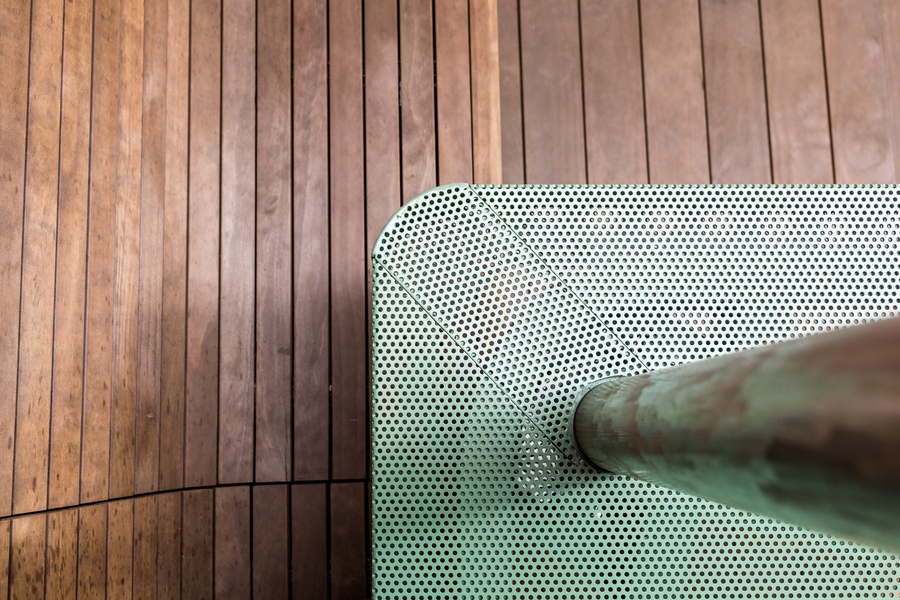 The project is a mix of new and old: a space of the new made from the things that came before.
***
Client: Robert Rauschenberg Foundation
Team: Macro Consultants (Project Managers), GMS (Structural Engineers), Folor (GC)
Location: New York, NY
Program: Roof Deck
Size: 400 sf
Status: Built