FE027.
38th Street Office Building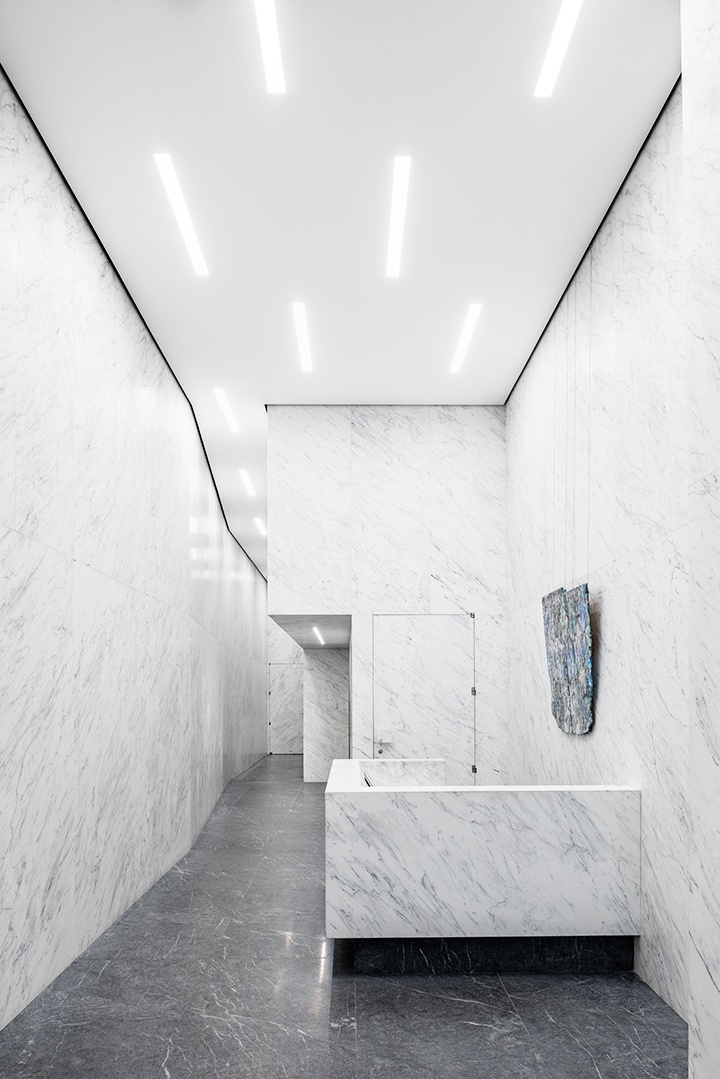 The side street office building is ubiquitous in the Manhattan streetscape. Unlike commercial structures on the major avenues they usually meet the street modestly, the lobby joined subtly to the sidewalk, often with a narrow entry in between loading docks or wider retail storefronts. These buildings rarely make a statement, but they form a major piece of the city's fabric and collectively inform our impression of New York as a gracefully aging mercantile metropolis nurturing waves of commercial ambition and creative energy. The lobbies, designed to take up as little area as possible in order to impinge as minimally as necessary on the building's leasable square footage, are often cramped. They are either shallow squares pushed up against the street or long narrow slots leading to a couple of elevators set against a party wall.
This project begins with one of the latter.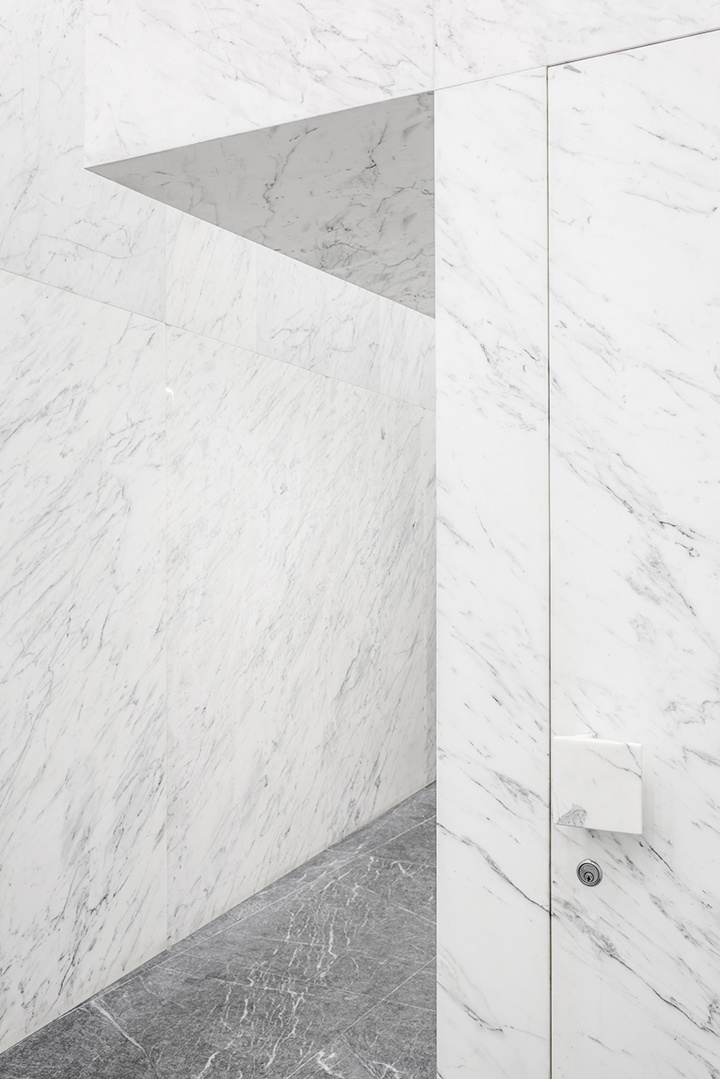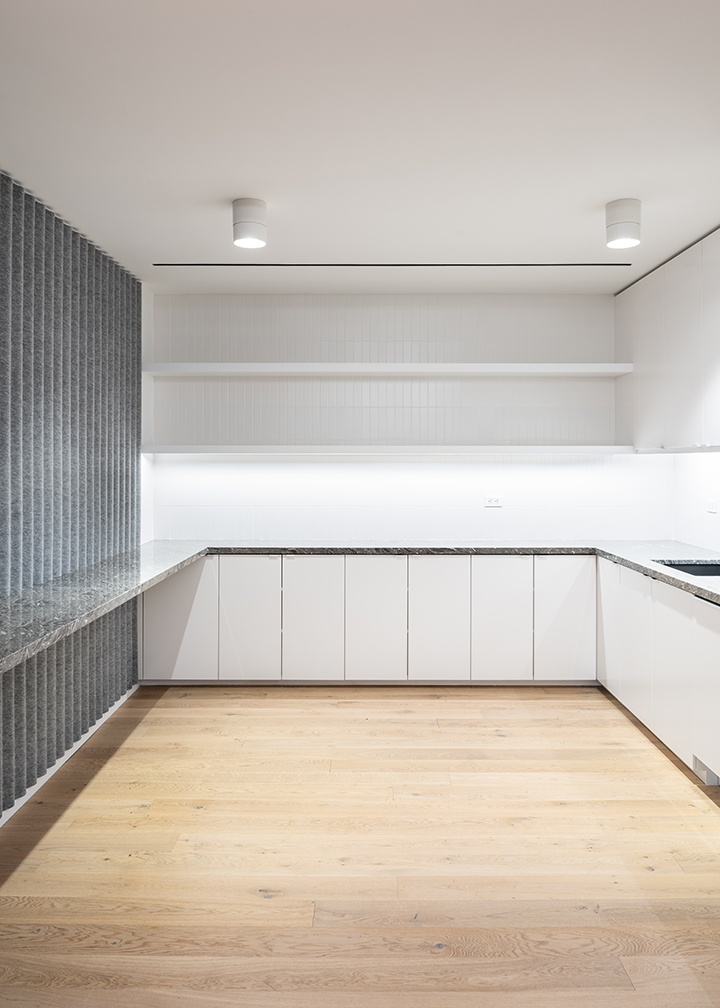 In addition to the lobby, the renovation of the building includes office floor build-outs. Materials salvaged from the previous lobby, like the stone used to make the countertops in the tenant pantries, are mixed with new and recycled products.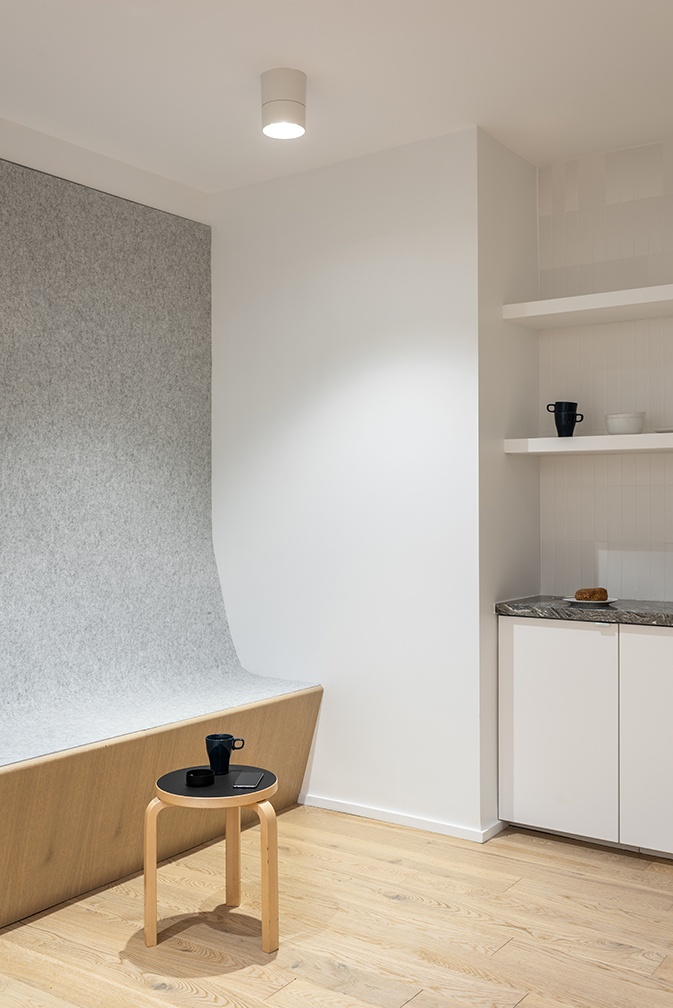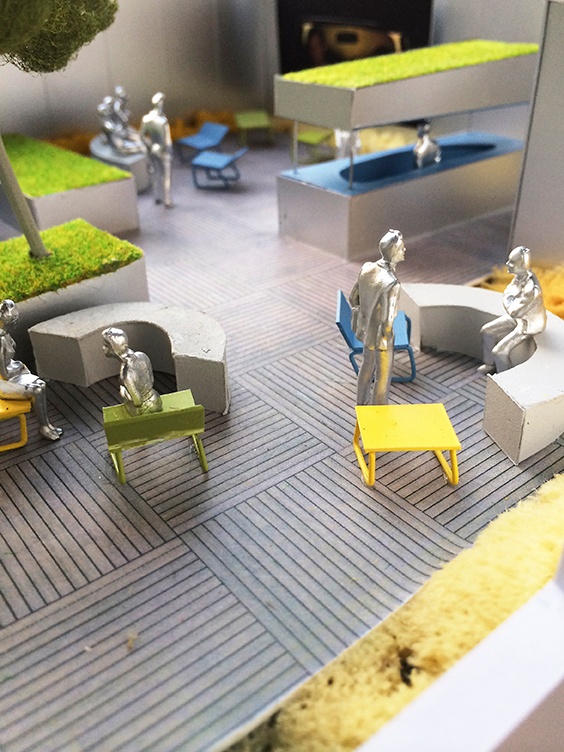 The project also plans for shared spaces on the roof, including a new lift to provide accessibility for all tenants.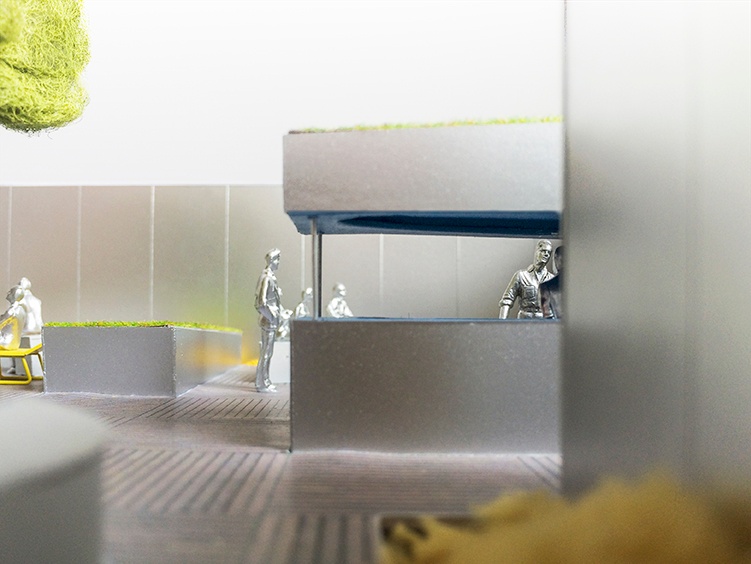 ***
Client: ClearRock Properties
Location: Manhattan, NY
Program: Interior and exterior renovations to public and tenant spaces
Status: Built
Scope: Storefront, Lobby, Roof, Tenant Office Floors, Elevator Cabs, Core Services
With Gace Consulting Engineers, AMA Consulting Engineers
Photographs: Alan Tansey